Machining & Fitting
Scope Engineering provide high-quality machining and fitting support and services to a wide variety of industries Australia-wide. We are continually expanding our capabilities to ensure we keep up to date with technology and the demands of our customers.
Scope Engineering provide high-quality machining and fitting services for your next project and have extensive experience in the machining and fitting of a variety of equipment at short notice and with a quick turnaround.
We have a wide range of equipment including CNC Machining capabilities, conventional horizontal and vertical milling and boring as well as the option to provide on-site machining. We are expanding our machining and fitting capabilities all the time, and can take on projects of all varieties and sizes.
By taking a consultative approach, Scope is able to work closely with you on bespoke solutions where our teams work hand-in-hand to solve problems and engineer out hazards and risk. Scope prides itself on being able to deliver high-quality products and services that are certified to ISO 9001 standards.
Read more about:
Onsite Machining
Fitting & Hydrostatic testing
Onsite
Scope Engineering mobilise to site and perform maintenance, installation and repair work to any type of mining, mobile equipment or fixed plant and work in-situ without the need for costly removal of large components.
Offsite in Henderson
Our new, purpose-built facility is located within the Australian Marine Complex of Henderson in Western Australia. Situated on a 5000m² block. Our facility has a segregated stainless steel, aluminium and exotics fabrication area and machine shop with CNC mills and lathes and manual machines.
You can count on us when you need it, with our promise of prompt, reliable delivery in emergencies or tight time frames.
Quality assured, every time
We strive to get it right first time, with consistent on-time delivery of high standard products and services that leave you with complete peace-of-mind.
On-site work when you need us
When you need assistance on site, we can help. We assist with large installations, repair works or complete shutdown
Custom, bespoke solutions
We work closely with you to provide innovative solutions to challenging assignments. Every project is bespoke and specialised.
About us
Scope Engineering (WA) Pty Ltd is a family owned, Western Australian company that has been specialising in high-quality engineering services since 2006.
Our team is friendly and helpful, preferring to work closely with clients to create solutions and products that are exactly what they need to the highest-quality and superior performance. This bespoke approach to engineering has enabled the opportunity to build high-level technical skills and capabilities to work with a variety of high-quality partners around Australia and around the world to deliver on complex jobs.
Get A Quote
Read More About Us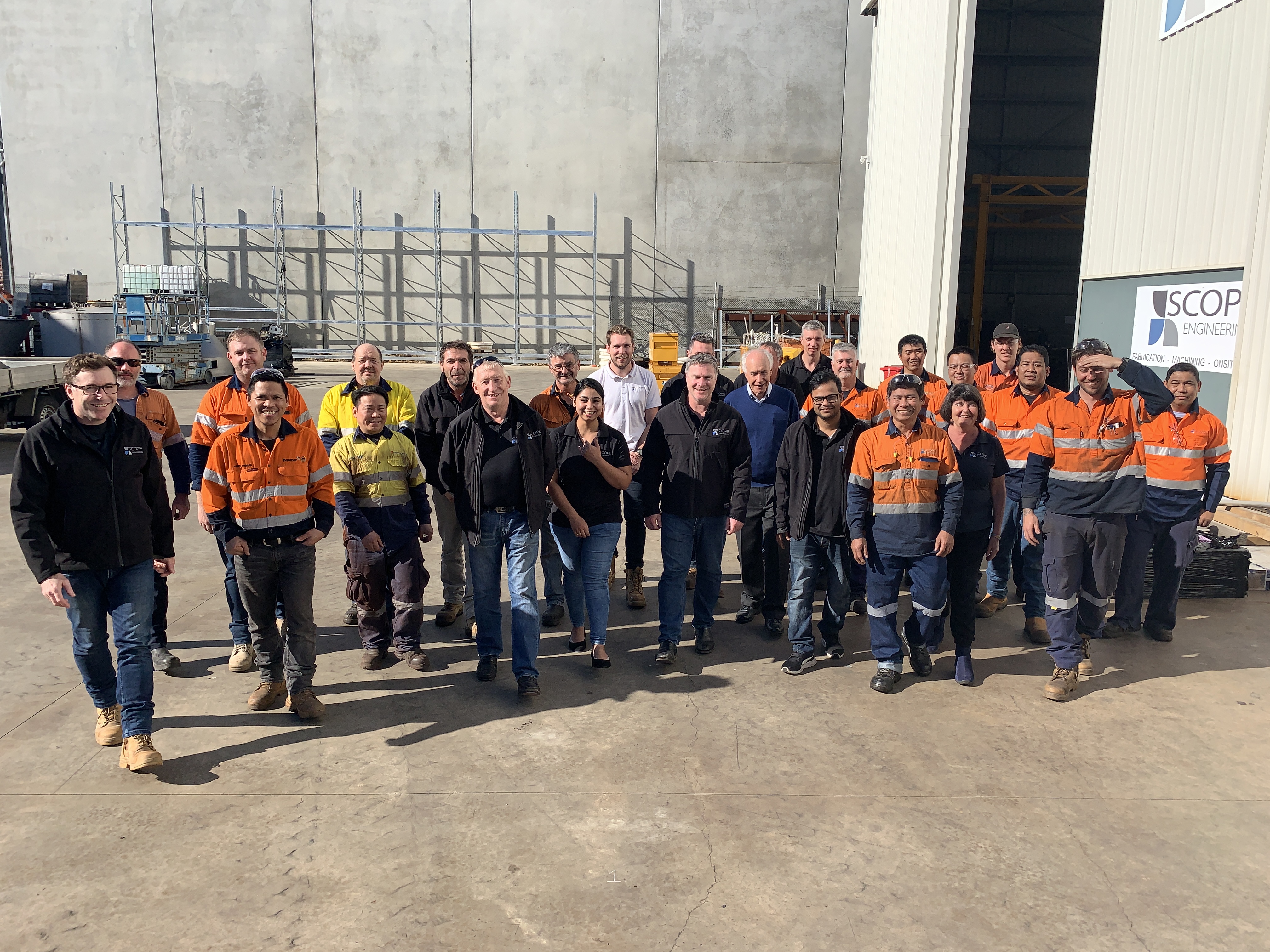 Testimonials and Client Feedback
"Scope Engineering ticked all the right boxes"
"Our clients are extremely happy with the overall build and quality, I guess this is just a big thank you to you guys!"

Pressure Dynamics International Pty Ltd
"What we appreciated most about working with the Scope Engineering team was its ability to navigate the range of personalities and departments involved in the project, keeping everyone happy and positive. Scope delivered and exceeded the expected results. We are very pleased to recommend Scope Engineering and look forward to continuing our working relationship with them on future projects."

Monadelphous Group Limited
"Thanks again for completing a high quality fab job to meet our tight schedule."

Technip Oceania Pt Ltd
"Just wanted to thank you for the quick turnaround. The bar itself looks great and I'm very happy with the quality of the product. Look forward to ordering more fabricated products of you in the future"

North West – Bullivants
"What set Scope Engineering apart, from other Site Service companies we have used in the past, was their willingness to be totally flexible in their work ethic. The commitment & dedication of their team while onsite was clearly demonstrated that they were here to assist and support BHPB NiW in the successful completion of our April outage. Scope Engineering ticked all the right boxes."

BHP Billiton
"The team at Scope demonstrated genuine and practical focus, ensuring the project was completed with health, safety and the environment matters at the forefront. We were impressed with Scope's ability to deliver safe and positive outcomes for everyone involved."

Monadelphous Group Limited